Yoga In The Vines on July 11th, at 10:00AM is the self-care in the fresh air that you've been missing. Under the shade of 200-year old pecan trees, let your troubles fade away and your mind be clear to step into a new day. Enjoy a beginner/intermediate 1 hour yoga practice and short meditation with options for the first time participant to the seasoned practitioner. If the weather does not cooperate the event will be moved to July 18th, at 10:00AM.
We ask that you bring your own mat and any other props you enjoy for your practice, such as blocks or straps, however only the mat is necessary for the practice.
Yoga is about health and because that is our focus we do require that you arrive in a mask that can be removed during the practice, once proper distancing has been achieved, and then replaced at the close of our practice. If you feel unwell on the day of our event, please stay home and a credit for an online session with Kristina via Zoom will be applied to your account for a future date.
Nutwood Winery opens their doors at 11:00AM and if your schedule allows, you will be in the perfect place to stay and enjoy a meal and/or beverage with your friends and fellow yogis.
Let yourself be renewed in breath and movement, while surrounded by beauty, with Yoga In The Vines at Nutwood Winery.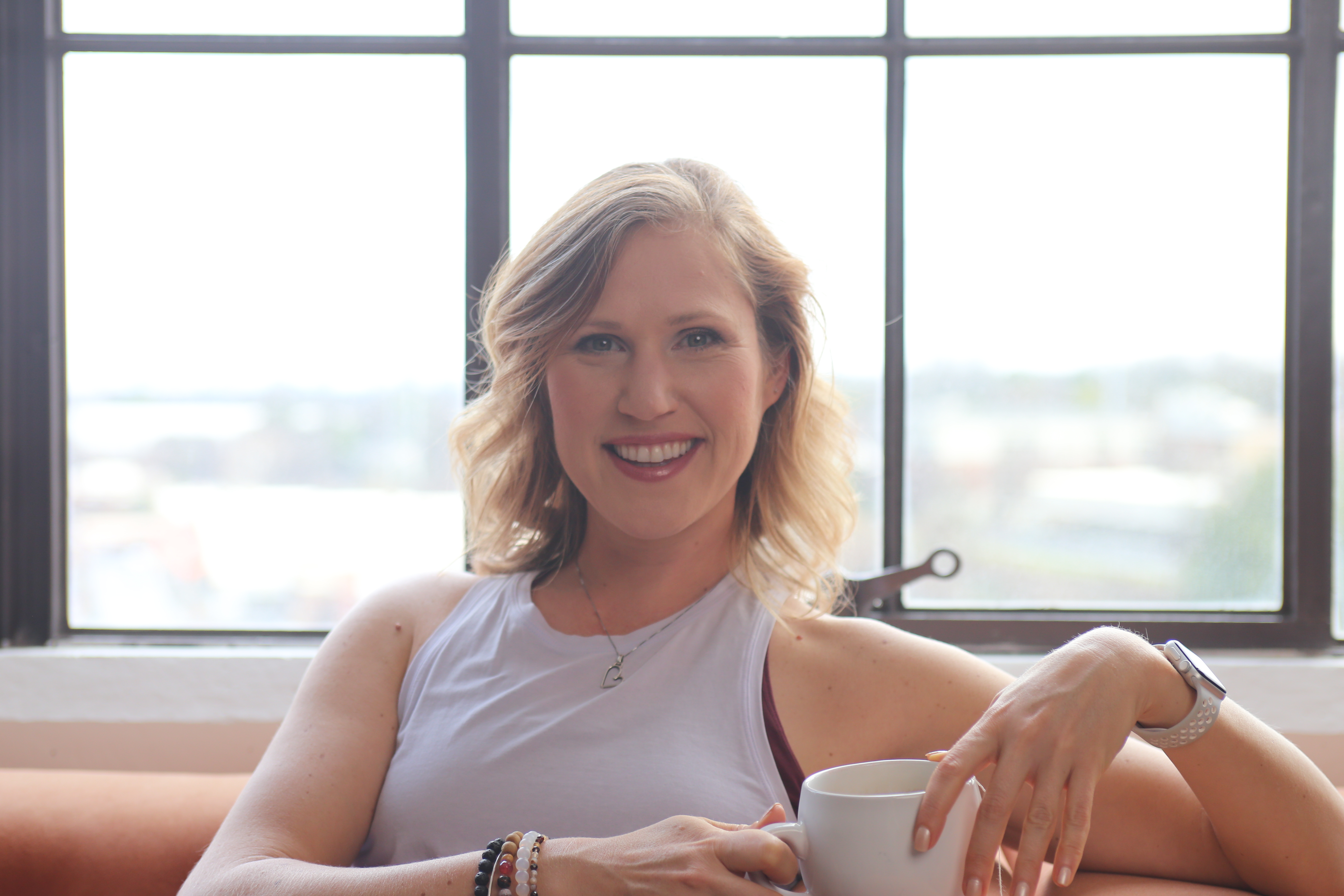 Hi, I'm Kristina Moore,
I fell in love with yoga when I moved to Georgia in 2005. There was something so special about the time spent on my mat, a strength and acceptance that felt like coming home. You will often hear me say "I want all of us to live more alive". Through my practice, the Asana – postures, Pranayama – breath work, and meditation, I am constantly working to grow as a person, share what I've learned, and live more alive.
"Yoga is not about being good. It's about being real and whole." – Yoganand Michael Carroll
In the summer of 2014, I attained my first certification as a Les Mills BodyFlow instructor and began instructing the yoga-based program at a local gym. In 2016, I completed a 200-hour training at Rubber Soul in Athens, GA, to become a Yoga Alliance Certified Instructor. Now I am free to practice yoga anywhere, especially outside and hopefully, with you!